Equal Employment Opportunity Commission Sues Company for Pay Discrimination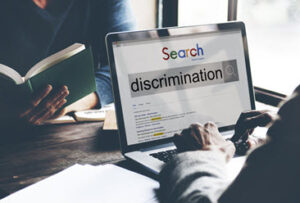 According to a lawsuit filed this month by the Equal Employment Opportunity Commission (EEOC), a concrete liner company—Spec Formliners, Inc.—violated federal law by paying female sales representatives less than male sales representatives. Not only did the company allegedly pay female workers less in terms of base pay, but the company also required women to sell more to earn the same commission as men within the company.
Paying employees less just based on their gender violates both the Civil Rights Act of 1964 and Equal Pay Act of 1963. In this case, the EEOC is seeking back pay and liquidated, compensatory, and punitive damages for the female employees injured by the company's practices, as well as injunctive relief to address ongoing gender discrimination within the company.
The Law
The Equal Pay Act prohibits sex discrimination; specifically, the law mandates that no employee shall discriminate between employees on the basis of sex by paying wages to employees at a rate less than the rate at which the employer pays wages to employees of the opposite sex for equal work on jobs the performance of which requires equal skill, effort, and responsibility, and which are performed under similar working conditions. The law also applies to labor organizations and/or its agents.
There are exceptions, however; for example, where payment is made pursuant to:
A seniority system;
A merit system;
Any system which measures earnings by quantity or quality of production; or
A differential based on a factor other than sex.
Other federal laws protecting the right of employees to be free from discrimination in terms of compensation include Title VII of the Civil Rights Act of 1964, Title I of the Americans with Disabilities Act, and the Age Discrimination in Employment Act.
The EEOC Process
Anyone who feels that they have been discriminated against at work typically files a complaint with the EEOC (with the assistance of an experienced employment attorney), whereby the EEOC then conducts an investigation and decides whether to pursue the claim. The EEOC then issues its findings, and it is up to the complainant whether or not to file suit against the employer. In addition, before it files suit, the EEOC tries to reach a pre-litigation settlement through the conciliation process.
Working With an Experienced Employment Attorney
In filing a complaint and deciding how to move forward, it is crucial that any employee who has been the victim of employment discrimination work with an experienced attorney in order to put together the strongest case possible for recovery.
Robert S. Norell has focused on representing victims of labor and/or overtime violations, employment discrimination, and related issues in Florida since 1994. We care about our clients in Broward County, Miami-Dade, and surrounding areas, and are committed to ensuring that justice is done for them. Contact us today to discuss your case or any questions you might have.
Resource:
eeoc.gov/eeoc/newsroom/release/11-17-16.cfm