Administration Defends Labor Law Executive Order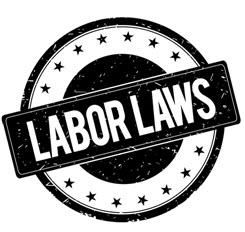 The Obama Administration's "Fair Pay and Safe Workplaces" directive enabled federal agencies to turn away federal contractors with workplace violations, that is, until one federal district court judge blocked it. The order would have gone into effect on November 15th, making a strong statement that companies doing business with the federal government need to be held accountable for state and federal labor law violations. Specifically, it would have taken steps towards ensuring that tax dollars do not support "low-road contractors who discriminate in hiring and pay, treat veterans unfairly, withhold overtime, subject their employees to physical danger, or otherwise deny some basic workplace protections."
The order would have had broad impacts: approximately 26 million people work for federal government contractors—almost a quarter of the total workforce. It was born out of a 2010 Government Accountability Office investigation, which found that the federal government was awarding contracts to companies that had been cited for large back-wage liabilities, under the argument that tax dollars should not be going to companies that violate workplace laws.
A History of "Rewards" For Wage Violations
Wage violations have a history of being rewarded when it comes to federal contractors: over 60 percent of the monetary penalties associated with fiscal years 2005 to 2009 were against companies that then proceeded to receive new contracts in 2009. Half of the largest fines were against 20 federal contractors with over $80 million in back wages; These 20 contractors were then awarded over $9 billion in contract obligations in 2009.
These statistics are nothing short of alarming. They indicate that not only were these contractors suspended from receiving additional contracts, but it is entirely possible that violations and fines weren't taken into account at all during the process of awarding federal contracts each year.
The legal battle against this order, which would have sought some accountability for violating wage laws—and which was won, unfortunately, for now—was waged by the Associated Builders and Contractors, its Southeast Texas Chapter, and the National Association of Security Companies.
However, It is important to note that the judge has only decided to provide an injunction to block the rule; the courts have not yet made a decision on the merits of the case (i.e. whether the order is technically illegal and oversteps the executive branch's authority).
According to its statement, the Department of Justice is considering its options for next steps.
Laws Protecting You
It is also important to note that current laws allows the Department to hold contractors accountable. A claim to recover unpaid wages may be brought under the Fair Labor Standards Act and/or the Florida Minimum Wage Act. Both of these laws establish minimum wages that employees must be paid.
Florida Unpaid Wage Attorneys
If you have been the victim of a workplace law violation, we can help. The attorneys at the office of Robert S. Norell, P.A. focus on Florida employment/labor law issues, overtime, employment discrimination, unpaid wages & commissions, and employment consultation. Contact our office today to find out how we can help you if you've been the victim of a wage violation.
Resources:
whitehouse.gov/the-press-office/2014/07/31/executive-order-fair-pay-and-safe-workplaces
washingtonpost.com/news/powerpost/wp/2016/11/01/administration-defends-labor-law-executive-order-against-court-decision/