Zillow Settles Class Action Lawsuit Alleging Labor Law Violations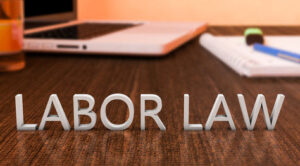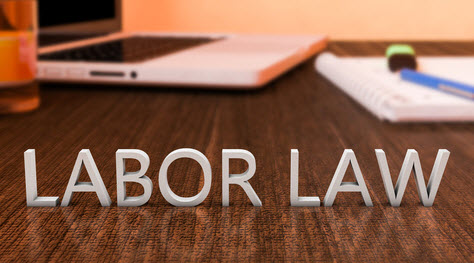 It's been a difficult year for online real estate database company the Zillow Group ("Zillow"), as this month, the company settled a class-action lawsuit accusing it of violating federal labor laws, agreeing to pay up to $6 million in association with the lawsuit. The company was specifically accused of failing to provide overtime and legally-mandated breaks—as well as accurately keeping track of employee hours worked. Over 100 hourly employees alleged that they were pressured into working late and not taking breaks, all without compensation. This was estimated to total around $5 million in overtime pay.
The settlement not only mandates that certain payments be made in association with the class action lawsuit, but that procedures be put in place which will make the company compliant with labor and discrimination laws in moving forward.
Sexual Harassment, Race Discrimination & Retaliation
In June of this year, the company also settled several federal lawsuits alleging harassment and other discrimination. Specifically, the company was accused of maintaining a "frat house" atmosphere at its sales office, with one plaintiff alleging that she was subjected to absolutely "heinous acts of sexual harassment." Another employee reported that she was ranked by her bosses based upon her breast size, and was sent sexually explicit text messages that included explicit, inappropriate photos.
The company was also sued by several African-American employees, who alleged that they were referred to as the "NAACP black coalition," and were purposely moved to the back of the sales floor. Another employee claimed that he was retaliated against by the company after reporting a credit card fraud scheme conducted by his co-workers.
Between the various labor laws it has been accused of violating, as well as the sexual harassment and race discrimination claims, the Department of Labor is now keeping a watchful eye on the company.
The Law
The Fair Labor Standards Act not only establishes minimum wage, but also overtime, which affects both full- and part-time workers. Working more than 40 hours per week should be paid at time and a half (or one and one-half times the regular rate of pay). In addition, sexual harassment and race discrimination in the workplace is illegal under Title VII of the Civil Rights Act and related state laws, such as the Florida Civil Rights Act.
Florida Lawyers Fighting Labor Law Violations and Employment Discrimination
A company violating labor laws and/or subjecting employees to sexual harassment is unquestionably violating the law. If you have been the victim of an illegal activity related to your employment, an experienced attorney can help assist you in figuring out what your rights and legal recourses are.
The office of Robert Norell focuses on employment law and sexual harassment violations. We can help get you back on your feet with a free legal consultation. Contact us today at our Plantation, Florida office location. We serve clients throughout Florida.
Resource:
mpamag.com/news/zillow-to-pay-6-million-to-settle-accusations-of-labor-law-violations-41199.aspx