Disney Agrees To Pay Close To $4 Million to Florida Employees after Overtime Violations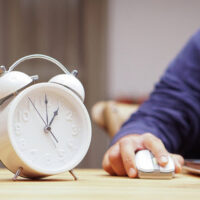 On March 17th, it was announced that Disney agreed to pay $3.8 million in back wages to more than 16,000 Florida employees of the Disney Vacation Club Management Corporation and Walt Disney Parks and Resorts after the U.S. Labor Department's Wage and Hour Division found that it failed to compensate these employees for work they performed before and after their official shifts. Officials also found that Disney had wrongfully deducted the costume expense from workers' wages, driving their pay below minimum wage by doing so, and failed to maintain the legally-required time and payroll records.
According to the district director for the Wage and Hour Division, such violations are not uncommon when it comes to employer companies like Disney. The Division is hoping that "the resolution of this case alerts other employers who may be paying employees in a similar manner, so that they too can correct their practices and operate in compliance with the law."
The Fair Labor Standards Act (FLSA)
The Fair Labor Standards Act establishes minimum wage and overtime pay, as well as recordkeeping requirements for employees in the private sector and in federal, state, and local governments. Nonexempt, covered employees are entitled to a minimum wage of no less than $7.25 per hour, and overtime pay at a rate no less than one and one-half times the regular rate of pay after performing 40 hours of work in one workweek.
Common Questions about FLSA
Many people wonder if overtime applies to weekends or evenings. Under the law, extra pay for working nights or weekends is reliant upon the agreement made between the employer and the employee, as the FLSA does not require extra pay for these shifts. However, the FLSA does require that covered employees be paid time and one-half of their regular rate if they work more than 40 hours in one workweek.
While the FLSA also does not require that specific breaks or meal periods be provided to workers, some states do have requirements that employers provide these breaks and/or meal periods to employees. While Florida is not one of the states that mandate these breaks, an employer can still choose to provide these breaks pursuant to the employee agreement (and be legally held to provide what is promised in the agreement, as it is a contract).
Florida Employment and Overtime Attorney
Nonexempt employees who work more than 40 hours per week should be paid at time and a half (i.e. one and one-half times their regular rate). One of the biggest justifications typically used by employers to deny overtime pay to employees is that they are exempt from this requirement; yet, frequently, employees being denied overtime have been misclassified as exempt from these rules, and this misclassification needs to be challenged.
Florida overtime attorney Robert S. Norell litigates on behalf of employees illegally denied overtime pay and whose employment rights are violated in other ways. If you are concerned that you may be the victim of a labor law violation, contact us today to find out how we can help.
Resources:
deadline.com/2017/03/disney-agrees-pay-florida-workers-costume-expenses-overtime-1202045664/
dol.gov/newsroom/releases/whd/whd20170317