Class Action Status Granted To Thousands of Detainees Forced To Work for No Pay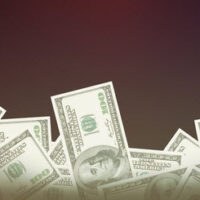 Recently a federal judge allowed the lawsuit filed by tens of thousands of immigrants alleging that they were forced to work in violation of federal anti-slavery laws to reach class-action status. This lawsuit—which now involves as many of 60,000 detained immigrants—marks the first class-action lawsuit accusing a U.S. prison (government contractor) of forced labor to move forward.
Specifically, the lawsuit alleges that tens of thousands of immigrants detained by the U.S. Immigration and Customs Enforcement (ICE) and kept at a Florida-based corporate contract detention facility awaiting their day in court were forced to work for $1 a day or nothing at all. The initially anticipated damages—$5 million—are now expected to grow substantially, given the lawsuit's class-action status and the ability for current and former detainees to become part of the lawsuit without actively having to join as plaintiffs.
The Trafficking Victims Protection Act
Many of those at the heart of the lawsuit are permanent residents who reported that refusing to work without pay, as detainees at the ICE facility, resulted in the threat of solitary confinement, resulting in a violation of the Trafficking Victims Protection Act. The Act defines a human trafficking victim as someone who is forced to perform labor through force, fraud, or coercion, where coercion includes subtle means used to control victims, including psychological coercion and the seizure of documents. The law states that forms of forced labor have an impact on nationwide employment and labor markets, and labor or services obtained or maintained through coercive conduct amounts to a condition of servitude.
State Minimum Wage Laws
Like most states, Florida has a Minimum Wage Act, and allows for a variety of potential claims for unpaid wages to be brought. In this case, some detainees were paid $1 a day, which violates the minimum wage law of the state in question where this particular detention center is located (Colorado). The lawsuit claims that, by doing so, the company who runs the private prison was unjustly enriched.
Many say that the lawsuit comes at a critical time, as millions of people are under threat of deportation and thus could end up at facilities like these and U.S. Attorney General Jeff Sessions has pledged to turn control of U.S. prisons back over to private prison companies. These companies stand to significantly benefit from millions of new detainees potentially entering the system and providing free labor. The GEO Group, as one of those companies, has responded by stating that paying detainees $1 a day does not violate any laws.
ICE's "Voluntary Work Program"
ICE has a "Voluntary Work Program" which detainees can sign up and are paid $1 a day for their work. Detainees typically work up to eight hours per day cleaning and preparing meals.
However, the program arguably does not qualify as a "volunteer" program under labor laws, and does not exempt the prison company from paying legally mandated wages, like any other job. Specifically, while prison labor has historically been allowed in order to punish prisoners who have been convicted of a crime and encourage their rehabilitation, detainees, conversely, are simply waiting for their court date, and have yet to be convicted of any crime.
Florida Unpaid Wages & Commissions Attorney
There are both federal and state laws protecting all workers, who can claim to recover unpaid wages. If you've been the victim of unpaid wages or commissions, contact us today at the Florida office of Robert Norell for a free case evaluation, and we'll help get you on the road to recovery.
Resources:
washingtonpost.com/news/post-nation/wp/2017/03/05/thousands-of-ice-detainees-claim-they-were-forced-into-labor-a-violation-of-anti-slavery-laws/?utm_term=.5e016f9e1b8f
state.gov/j/tip/laws/61124.htm
leg.state.fl.us/Statutes/index.cfm?App_mode=Display_Statute&Search_String=&URL=0400-0499/0448/Sections/0448.110.html