Administration Argues Against Workers' Rights in Court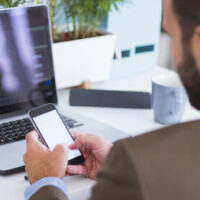 On October 2nd the U.S. Supreme Court will be deciding on major issues that affect worker rights to file litigation against employers; specifically, it will be deciding on the consolidated cases Epic Systems Corp v. Lewis, National Labor Relations Board v. Murphy Oil USA Inc., and Ernst & Young LLP v. Morris.
Although, during the last administration, the Justice Department sided with the National Labor Relations Board (NLRB) in opposing agreements that require workers to arbitrate disputes with employers (and barring class-action lawsuits), the Trump administration has taken a different stance, and is now arguing alongside companies in barring workers from filing class-action litigation (which can often result in large damage awards by juries).
Class Action Lawsuit Waivers
The NLRB continues to argue that agreements waiving worker rights to bring class action claims violate federal labor laws, such as the right for workers to be paid for overtime and unpaid wages, while effectively allowing companies to evade responsibility for breaking the law. It is crucial to allow workers the right to file class-action lawsuits challenging these types of claims, as individuals are often hesitant to file alone due to concerns over potential retaliation.
To date, approximately 60 million workers are estimated as being subject to forced arbitration clauses, with 25 million of those being forced to sign arbitration agreements with class-action waivers, specifically. Many have argued that being forced into pursuing arbitration imposes unduly burdensome costs for the worker. Conversely, because damage awards are often high in class-action employment law cases, it is often easier for wronged workers to find legal assistance and work with an experienced employment law attorney to bring a class-action employment law case.
Potential Repercussions
According to Justice Ruth Bader Ginsburg, it is the first case where two government representatives will be making arguments on opposite sides of the issue. And the repercussions are immense: without the ability to form class-action lawsuits, not only will individuals unlikely be able to file claims at all, but there is little hope of creating meaningful change in the workplace.
In addition, because workplace violations will increase in general, employers who are doing the right thing in the workplace will likely have a more difficult time competing against those who are not. Widespread forced arbitration also arguably privatizes the judicial branch, as many decisions are made in private versus in the courts under legal precedent. This keeps unethical behavior out of the public eye.
There is no question that if the Supreme Court sides in favor of the companies involved in these cases, it will be more difficult for workers to gain access to justice in our judicial system.
Florida Overtime & Employment Discrimination Attorney
If your employer has violated labor rights, failed to pay you overtime, discriminated against you, or forced you to sign a document that just seems wrong, you should speak with experienced Florida labor attorney Robert S. Norell, P.A. right away. If you live in Florida, contact us today to obtain more information on how we can help you.
Resource:
abovethelaw.com/2017/09/the-trump-administration-seeks-to-rip-the-heart-out-of-labor-and-employment-law/?rf=1