What Does The Law Say About Exercising Free Speech And Religious Beliefs In The Workplace?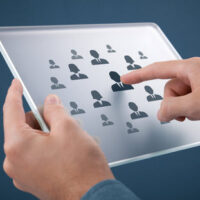 With all of the latest news on NFL players deciding to kneel during the national anthem—and President Trump's speech that owners should fire anyone who does so—this issue of the right to protest in the workplace, insofar as the First Amendment is concerned, has come up again. We discuss this below, as well as the issue of religious discrimination, since both are protected under the First Amendment.
While free speech and first amendment rights are not guaranteed in private employment (they are rights that you as a citizen have insofar as your government), states will often safeguard free speech with regards to private employers within their state boundaries. In addition, unions are sometimes able to protect these rights under collective-bargaining agreements, and in addition, some employee contracts may arguably protect these rights (although sometimes this has to be decided in arbitration and/or the courts).
NFL Protests
In the context of the NFL and the players exercising their right to kneel during the national anthem, in general, players—like other employees—can be fired for breaching their contracts. While historically, the NFL Commissioner has preferred to work with individuals who chose to protest, if an NFL team acts collectively in protesting, the Commissioner may impose team-level discipline, such as imposing a fine, for "conduct detrimental to the League."
Religious Belief or Observance and Employment Requirements
Protection against discrimination due to religion exists in both state and federal law. At the federal level, Title VII of the Civil Rights Act protects your right to be free from religious discrimination in the workplace. Generally, Florida—like other states—prohibits an employer from discriminating against an employee due to any conflict between their religious belief and an employment requirement. Specifically, the law requires that employers reasonably accommodate an employee's religious practices unless doing so would cause more than a minimal burden on the employer. Employers must explore reasonable means of accommodating the religious belief, including flexible scheduling, shift substitutions, job reassignments, and modifications.
However, that's not to say that employers have to accommodate every wish surrounding the religious observance: For example, courts have held that employers did not need to let employees leave early to engage in voluntary-related behavior, such as volunteering at a church on the holiday. On the other hand, Courts have upheld employees' rights to attend religious conventions they sincerely believe is their religious responsibility to attend.
Reach Out to Us Today for Help
Free speech rights and the right to practice your religion are bedrock rights in our country. Florida discrimination employment attorney Robert S. Norell stands up for the rights of workers to be free from discrimination based on religious and other first amendment-protected rights. If you are being discriminated against, we are here to help. Contact us today for a free case evaluation.
Resources:
lawnewz.com/high-profile/trump-wants-teams-to-fire-players-who-kneel-for-anthem-expect-huge-legal-battle-if-they-try/
sandiegouniontribune.com/business/economy/sd-eaton-0918-story.html