EEOC Files Parental Leave Discrimination Suit against Estee Lauder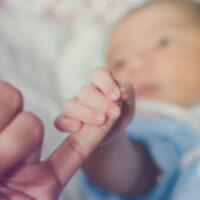 This fall, the U.S. Equal Employment Opportunity Commission (EEOC) filed a lawsuit against Estee Lauder, accusing the company of discriminating against a male employee in denying him the same federal parental leave as other employees. The company's leave policy explicitly offered parental leave to caregivers (typically mothers), and two weeks to non-primary caregivers, which are typically fathers, resulting in discrimination that arguably violates federal law.
According to the lawsuit, Estee Lauder adopted a parental leave program to allow employees to take leave to bond with their children. Specifically, in addition to paid leave already provided to new mothers to allow them to recover from childbirth, the policy provided new mothers with an additional six weeks of paid parental leave and two weeks total for new fathers whose partners have given birth. The suit also alleges that, upon returning, mothers are provided with additional flexibility in returning to work, which fathers are not.
The Law & the Case
Federal law demands that both men and women have equal pay for equal work, and that includes the benefits that come with the work. The allegations in the complaint arose over a male employee who was denied the six weeks of paid leave provided to mothers, which arguably violates Title VII of the Civil Rights Act and the Equal Pay Act.
Under Title VII, unlawful employment practices can include, but are limited to adopting Parental Leave Policies which discriminate based on sex by affording certain individuals lesser paid parental leave and associated benefits and/or applying the Parental Leave Policies in a discriminatory manner based on sex by providing certain individuals lesser paid parental leave and associated benefits than are provided to other employees.
Under the Equal Pay Act, employers cannot adopt and administer Parental Leave Policies which discriminate on the basis of sex by affording and providing lesser wages in the form of paid parental leave, transition back-to-work benefits, and/or any associated benefits to individuals than are provided to employees of the opposite sex for equal work on the jobs the performance of which requires equal skill, effort, and responsibility, and which are performed under similar working conditions.
The EEOC filed suit after pre-litigation settlement failed, and is seeking pay back, compensatory, and punitive damages on behalf of the male employees denied the time off, as well as injunctive relief.
EEOC Strategic Enforcement Plan
The EEOC has formulated a Strategic Enforcement Plan which includes addressing sex-based pay discrimination, including benefits such as paid leave, along with several other national priorities, such as:
Eliminating barriers in recruitment and hiring;
Protecting vulnerable workers (including underserved communities) from discrimination;
Addressing selected emerging and developing issues;
Ensuring equal pay protections for all workers;
Preserving access to the legal system; and
Preventing systemic harassment.
Florida Attorneys Working Against Discrimination
If you have been discriminated against in the workplace, contact one of our employment rights attorneys at the office of Robert Norell today for a free case evaluation. We are here to help.
Resources:
eeoc.gov/eeoc/newsroom/release/8-30-17.cfm
eeoc.gov/eeoc/plan/sep-2017.cfm