U.S. Supreme Court to Decide On Workers' Rights in Employment Contracts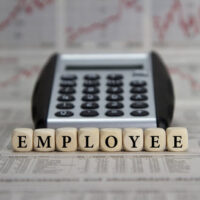 Recently, the U.S. Supreme Court agreed to hear a case that could have an impact on employment agreements and employee rights under labor laws, such as the National Labor Relations Act, on a broad level.
Specifically, the appeal was submitted by Epic Systems, which lost its case in the Seventh Circuit concerning its mandate that employees settle any labor disputes via arbitration. The Seventh Circuit Court found that this policy violated workers' right to collective action, regardless of whether a union has been established or not. As the Supreme Court hears this case, it will also hear several others involving similar disputes with companies such as Murphy Oil USA and Ernst & Young.
The Law and Case Impact
The 1935 National Labor Relations Act was enacted in order to protect the rights of employees, encouraging collective bargaining, and curtail certain private sector labor and management practices which harm the general welfare of workers. As relevant to this case, specifically, under the law, employees have the right to self-organization; to form, join, or assist labor organizations; to bargain collectively through representatives that they choose; and to engage in concerted activities for the purpose of collective bargaining or other mutual aid or protection.
Typically, when they have a complaint, workers first file a claim alleging that there has been an unfair labor practice with the National Labor Relations Board. If the Board finds that the employer has violated workers' rights under the Act, the employer then has a right to appeal that decision through a federal appeals court.
When it comes to whether or not employers have the right to mandate that employees settle any disputes through arbitration, the courts are currently split on the issue. While some have ruled that these agreements are enforceable under the Federal Arbitration Act, others have ruled that such agreements cannot be enforced.
This case will have national repercussions on millions of workers, as more and more employers are requiring workers to sign arbitration agreements that prevent them from filing group claims in court. These workers have typically signed forms waiving their rights to bring class-action lawsuits over wage disputes, overtime pay, and related areas. Private employers often favor arbitration over class action lawsuits because large damage awards can be awarded for mandating that workers give up their rights as a condition of employment. Worker advocacy groups have also pointed out that such agreements do not simply channel disagreements into arbitration instead of the courts, but also discourage workers from challenging illegal policies in the first place.
Worker Protection Attorney Serving Plantation and Surrounding Areas
If your employer has violated your rights under the National Labor Relations Act and/or associated state labor laws, you should speak with an experienced labor attorney as soon as possible.
Robert S. Norell, P.A., has this experience and focuses on protecting workers in Florida when employment contracts violate federal and state labor rights. Contact us today to obtain more information on how we can help you.
Resource:
nlrb.gov/resources/national-labor-relations-act