$3.3 Million Verdict against Company for Violating Child Labor Laws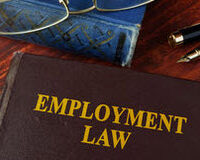 It's an issue we don't often hear about anymore (and probably haven't since, perhaps, the industrial revolution): Companies violating child labor laws. And yet, on December 6th, a jury awarded one worker $3.3 million for injuries he sustained while working for a construction company—Precision Construction and Development, Inc.—seven years ago, when he was 15 years old. At the time, the victim was operating equipment that he should not have been, as a minor.
Although relatively uncommon these days, in this particular dispute, the issue came down to whether the jury felt that the injured employee was working for himself or the company at the time when he was injured. As a result of the injury, the victim suffered from a depressed skull fracture with hematoma, and had to have his frontal and orbital bones reconstructed. He now suffers from regular migraines and a permanent emotional condition as a result of the damage done to his frontal lobe during the incident.
Labor Laws Protecting Minors
Federal labor laws—such as the Fair Labor Standards Act (FLSA)—not only restrict the employment and abuse of child workers, but there are state labor laws in place as well to protect minors. Specifically, there are state laws in place to ensure that minors are prohibited from being employed in certain types of professions and using certain types of equipment (i.e. by mandating that someone be at least 18 years of age in order to work in that position).
These laws stem from the need to protect the opportunities available to minors and prohibit their employment in jobs that could damage their health and safety—precisely what happened in this case, where a 15-year-old operated complicated, dangerous equipment working in a construction job, neither of which he should have been doing. Some jobs are simply too hazardous for minors to perform.
The FLSA not only restricts employment of child workers, but also includes minimum wage, overtime pay, and recordkeeping rules. If employment is covered by the FLSA, then both federal and state laws apply, and whichever law which provides more protection governs. The FLSA breaks down age groups roughly according to the following categories:
Under 14 years of age: you cannot work in most-all non-farm jobs;
Between ages 14 and 16: you may work only in certain jobs and for a certain number of hours;
Between 16 and 18: your work hours aren't restricted, but you still cannot work in hazardous jobs; and
Over the age of 18: child labor laws are no longer applicable.
Florida Labor Law Attorneys Committed To Clients
If you or a loved one has been the victim of a labor law violation, consulting with an experienced Florida attorney is often the first step to figuring out how to ensure that justice is done and you are protected. Perhaps most importantly, retaining any and all documents and communications related to your case is crucial.
Before you make any drastic decisions concerning your employment law issue, let Robert Norell help you by contacting us today.
Resources:
bizjournals.com/buffalo/blog/buffalo-law-journal/2016/12/3-3-million-verdict-against-wny-construction.html
leg.state.fl.us/Statutes/index.cfm?App_mode=Display_Statute&URL=0400-0499/0489/0489.html