Recent Pay & Labor Law Violations by Major Companies Gain Traction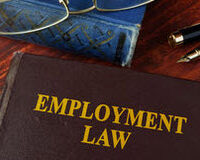 It's been an eventful week for big businesses such as Uber and Walmart, both of which have been accused of some serious labor law and pay violations of late. On June 1, the New York Times published stories highlighting Uber's "accounting error" that deprived many, many drivers of tens of millions of dollars, as well as a report recently released indicating that Walmart (the nation's largest private employer) routinely penalized workers who needed to take lawful absences for legitimate illnesses. Both of these are discussed in more detail below.
Uber's Questionable Commission Deductions
Evidently, the error occurred when Uber took its commission based on fares that included sales tax (versus calculating it based on the pretax portion of the fare). While Uber claims that they recently discovered the issue (a mere two weeks ago), and has vowed to pay drivers back every cent (with interest), the article indicated that new evidence suggests that both Uber and state regulators were aware of the improper deductions starting in 2015, indicating that not only may unpaid wage violations be at play here, but fraud as well.
And to add to the problem, in updating its contract in November 2014, the company indicated that it would levy its commission specifically on the pretax fare, but then changed this one year later, replacing the phrase "imputed in the fare" with "calculated on the fare" in the contract itself. Not only is this wording ambiguous, but makes arguably makes an even stronger case that the official fare (which the company calculates its commission on) did not include the taxes.
There are multiple legal issues associated with the company not technically changing its practices (i.e. continuing to take commission from the full fare, plus tax) until now. The simple fact that they adjusted the contracts in 2015 is arguably an admission of wrongdoing (i.e. that they were aware that the calculation was incorrect at that time). And as if this isn't enough in terms of legal violations, there is now also evidence that the company may have also improperly deducted the entire sales from drivers' earnings in states like New York.
Groups such as the Tax Workers Alliance met with Governor Cuomo's administration back in 2015 to highlight the issue, but reported that administration officials did not appear to be taking the issue of improper wage practices very seriously.
Walmart Punishing Workers for Sick Days
A report also released on June 1 details that Walmart punished workers for sick days; specifically refusing to accept doctors' notes, penalizing workers who had to take time off to care for a sick family member, and actively punished other employees for taking lawful absences. In doing so, the company arguably violated both the Americans with Disabilities Act and the Family Medical Leave Act (amongst other laws), and a complaint has now been filed with the Equal Employment Opportunity Commission (EEOC). For more information on this story, see the New York Times article covering it.
Dedicated Florida Employment Lawyer
If you feel that you've been the victim of a labor law and/or pay violation, and may have a case to present to the EEOC, contact us today for a free case evaluationn and we'll go over your legal rights. The Florida attorneys at the office of Robert Norell are eager to help you today.
Resources:
nytimes.com/2017/06/01/business/walmart-workers-sick-days.html?ribbon-ad-idx=15&rref=business
nytimes.com/2017/06/01/business/uber-driver-commissions.html?_r=0