Common Industries With Wage Violations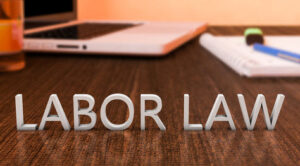 Violations of federal or Florida labor laws can happen in any industry and in any size company. From large corporations to small businesses, wage and hour violations occur, whether they are due to errors or intentional wrongdoing. However, there are certain industries that have wage issues and complaints more often than others due to common practices in the industry. The following are some of the usual suspects when it comes to industry-wide wage and overtime problems.
Food and Hospitality
Both restaurants and hotels are notorious for both minimum wage and overtime violations. There are many opportunities for violations of labor laws in such establishments. One common violation is that owners of small restaurants may pay sporadically, as they may not issue paychecks if profits are low or the business is suffering. In addition, minimum wage laws are different for tipped employees, as they are only required to be paid $5.03 per hour. However, their wages and tips must equal at least the regular minimum wage of $8.05 per hour in Florida. Many restaurant or hotel owners do not always ensure that tips were adequate to cover minimum wage. While tip pooling is allowed in Florida, many restaurants engage in unfair or unlawful tip pooling practices that harm employees. Finally, many food and hospitality workers spend time before and after shifts preparing and closing down and may not be properly paid overtime for this time worked.
Janitorial and Cleaning
Many business owners may wrongfully classify janitors or cleaning staff as independent contractors and, therefore, will not pay the necessary minimum wage or overtime payments. While some cleaning crews are independent contractors, many should be considered to be employees of the company, especially if they do not work for any other companies and spend most of their time dedicated to one employer.
Healthcare
It is no secret that people in the healthcare industry work long hours. These employees deserve to be paid for every hour that they work. Unfortunately, errors are often made when calculating the time "worked" for healthcare employees, which results in them being deprived their rightful overtime pay. Employees are often on call, may work hours beyond their scheduled shifts, may travel from one jobsite to another, and more. Problems with calculating hours worked in the healthcare industry is so well-known that the Department of Labor issues a specific guidance sheet on the matter.
Call a Florida Labor Law Attorney for Assistance Today
No matter what type of job you have, there is the possibility for wage and hour violations to occur. Whenever you believe your rights may have been violated, you should never hesitate to call and discuss your situation with a highly experienced Florida labor lawyer who fully understands all of the applicable wage and hour laws. At the law office of Robert S. Norell, we have represented the rights of many employees across many different industries in Florida and we are here to help you. Please call today at 305-405-9243 for help.
Resources:
frla.org/news-release/tip-outs-and-tip-pooling/
dol.gov/whd/regs/compliance/whdfs53.htm