Changes Coming In Labor Law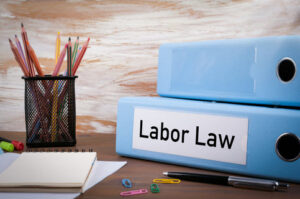 On November 8th, the U.S. elected Donald Trump as the 45th President of the United States, potentially ushering in some significant changes in the field of labor law. First and foremost, with a change in administration comes a change in the National Labor Relations Board (NLRB), which has, until now, been heavily pro-labor. With two vacant seats to be filled by the new appointees, there will undoubtedly be a shift in the board, which is projected to become more business-friendly. As a result, there may be more labor law disputes.
Specifically, there are several pro-labor rules that have been issued during the last few years that may likely be revisited and reversed, including but not limited to:
Class Action Waivers
The Ninth Circuit Court of Appeals recently held that the presence of class action waivers in arbitration agreements violates the National Labor Relations Act.

Unrelated & Joint Employers
Last year, the National Labor Relations Board expanded its definition of "joint employer" to include those employers who assert indirect control over the putatively-jointly employed employees. As of now, the NLRB essentially determines control on a case-by-case basis, based on the contractual agreements between the parties and how their relationship is structured.
Temporary Workers & Bargaining
A union seeking to represent employees in a bargaining unit composed of employees from a company that hires temporary workers and those jointly employed by that company and a temporary labor provider is not required to obtain the consent of both employers first under the most recent decision by the NLRB.
National Labor Relation Act Coverage
The Act's coverage of protected concerted activity has been expanded.
Bargaining Units Requested By Unions
The latest rule makes it difficult for an employer to alter bargaining units requested by a union.
Classification of Some College/University Staff
Graduate students at private colleges who work as teaching assistants, amongst others, have the right to form unions and bargain collectively, as decided by the NLRB in August of this year.
Protesting Rights on Employer Property
The NLRB protects the rights of employees to protest policies or mistreatment, engage in strike activities in front of the company, etc.
Representation Elections
The NLRB issued the "Quickie Election rule," which shortens the timeline for NLRB elections and minimizes pre-election litigation.
Labor Management Reporting and Disclosure Act Regulations
In July of this year, the U.S. District Court for the Northern District of Texas issued a nationwide preliminary injunction against the persuader rule, which requires that employers and the consultants that they hire file reports for persuader activities (such as consultants talking to workers), as well as the more indirect persuader activities (including any scripting speeches by managers).
Other Changes
Other changes that are likely coming include:
A more business-oriented Department of Labor;
A new Secretary of Labor;
Possible reversal of Executive Order 13673: "Fair Pay and Safe Workplaces"; and
Possible reversal of Executive Order 13201: "Notification of Employee Rights under Federal Labor Laws."

Reach Out to Us today for Help
If you or a loved one has suffered from the violation of a labor regulation, the attorneys at the office of Robert Norell can help. Our experienced Florida labor law attorneys have been protecting workers for years by aggressively fighting for their rights. Contact us today.
Resources:
natlawreview.com/article/what-s-next-labor-law-after-presidential-election
nlrb.gov/resources/national-labor-relations-act