Cancer Victims Are Protected Under the Americans with Disabilities Act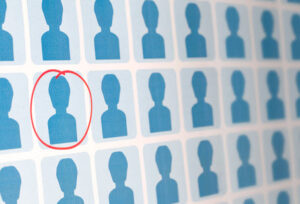 When most people think of protection under the Americans with Disabilities Act (ADA), they think of protection for those with physical or mental impairments—such as someone who is confined to a wheelchair—who can otherwise face job discrimination and undue hardship when it comes to employers providing reasonable accommodations at work.
However, what many people do not necessarily realize is that people suffering from cancer also deal with a fair amount of job discrimination and undue hardships, so much so that the Equal Employment Opportunity Commission (EEOC) recently published guidance regarding how the ADA covers people who have cancer. Specifically, according to the EEOC, people who have cancer—including cancer in remission—should easily be found to have a disability under the ADA (and hence be protected under the law).
Reasonable Accommodations
Given the most common symptoms and side effects of cancer and/or treatment for it, there shouldn't be a waiting period for an individual to have access to reasonable accommodations (as there is under the Family Medical Leave Act). Reasonable accommodations that employers are expected to provide include, but are not limited to:
Breaks to take rests and/or medication;
Leave for doctor's appointments or related needs;
Any necessary modifications to work schedules, such as providing employees with the option of working from home, if needed;
Other adjustments that may be needed, such as modifications to the office temperature, etc.; and
A transfer to a vacant position which can provide accommodation for additional leave if the leave in the current position has already been extended but can no longer officially be accommodated for that particular position.
The Family Medical Leave Act (FMLA)
FMLA also provides employees with certain rights, such as those who have worked at the organization for at least one year and have worked at least 1,250 hours within the previous 12 months. These employees are entitled to 12 workweeks of leave in order to care for themselves or a family member. This time does not have to be taken all at once, and, in fact, can be spread out in order to best address necessary doctors' appointments, emergencies, treatments, etc.
Discrimination against Cancer Victims in Florida
Florida's history with providing employees with their rights under the law is rocky; specifically, employees have had to sue employers for firing them only months after being diagnosed with cancer, in addition to employers denying leave, forcing employees suffering from cancer to work when they are physically unable to, and threatening these employees for taking time off. In 2010, one victim was awarded $8.1 million by a federal jury in the Southern District of Florida for this outright discrimination.
Florida Disability Discrimination Attorneys
If you suffer from an illness and suspect that you are being subject to job discrimination, or have dealt with your employer being unwilling to make reasonable accommodations for your illness or disability in the workplace, we can help. Robert S. Norell has represented people in state and federal employment discrimination actions throughout the greater Fort Lauderdale area for over 20 years. Contact us today and we'll help you get on the road to recovery.
Resources:
eeoc.gov/laws/types/cancer.cfm
richmond.com/business/learning-center/article_e2a5c968-fd1e-55d9-a92a-e95a21709135.html