Sterling Settles Some Employment Discrimination Claims, While Others Move Forward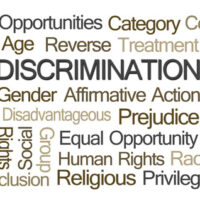 The employment discrimination case against Sterling Jewelers (aka Kay Jewelers and Jared the Galleria of Jewelry) has received widespread attention in the news, particularly in early May, when it settled some of those charges. Specifically, Sterling settled federal civil charges brought by the Equal Employment Opportunity Commission (EEOC) linked to being accused of discriminating against female employees when it came to both pay and promotion policies and practices. As part of the consent agreement, an independent employment expert will now review these practices.
The claims settled this week are related to those filed by the EEOC back in 2008. However, Sterling still faces a separate class action arbitration case from many women accusing the company of not only engaging in gender bias discrimination against women when it came to equal pay and promotions, but also fostering a culture of severe sexual harassment as the norm.
Harassment, Sexual Bias, Wage & Promotion Discrimination Claims
The ongoing class action arbitration case includes just under 70,000 current and former female employees and 1,300 pages of sworn testimony alleging a culture of harassment spanning more than two decades at the various company locations; specifically, claims cover harassment, sexual bias, wage discrimination, and being unfairly denied promotions. Some former employees have alleged that certain male store managers would send around scouting parties to locate female employees that they wanted to have sexual relations with, coercing some of these employees into sex by offering them promotions or pay raises in exchange, as well as generally engaging in verbal mockery of women's' bodies in the office.
Unfortunately, it gets worse: some of these claimants also report regularly work-related "sex fests," where mandatory work-related meetings involved women being regularly groped and harassed. Women who tried to report their treatment were allegedly punished; some were even accused of crimes and fired after reporting sexual advances.
According to the 2013 filing, it wasn't just male managers who were involved: top executives, including Mark Light, the chief executive of Sterling's parent company Signet Jewelers, were also accused of basing women's promotions on how those women responded to executives' sexual advances.
Today, This Is Not an Anomaly
Accusations against Sterling come at a time when various companies—including Fox News—are dealing with similar sexual harassment claims. Recently, Bill O'Reilly, for example, was ousted from the network after sexual harassment allegations surfaced in March of this year, soon after Fox had already unloaded its CEO Roger Ailes over similar claims. At the time Bill O'Reilly left, the network had already reportedly paid out $13 million to settle five claims against him alone, just since 2002.
Attorneys Fighting Employment Discrimination
Victims of employment discrimination and sexual harassment are often unsure of how to exercise their rights, especially when they are worried about being believed and/or potentially losing their jobs.
At the law office of Robert S. Norell, P.A., our employment lawyers can provide you with very best guidance regarding these sensitive and difficult workplace issues. If you've been victimized in the workplace, contact us today for a free case evaluation regarding your rights.
Resources:
nytimes.com/2017/05/05/business/sterling-jewelers-settles-bias-case.html?module=WatchingPortal&region=c-column-middle-span-region&pgType=Homepage&action=click&mediaId=thumb_square&state=standard&contentPlacement=17&version=internal&contentColle
marketwatch.com/story/sterling-jewelers-accused-of-rampant-sexual-harassment-report-2017-02-27
mprnews.org/story/2017/04/20/npr-fox-news-turmoil-highlights-workplace-cultures-role-sexual-harassment