New Study Highlights Deleterious Effects of Workplace Discrimination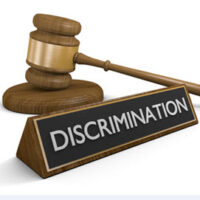 A new study has released shocking details regarding how pervasive discrimination in the workplace is and the negative effects it has on the overall mental state of employees. Specifically, the study found that almost half of respondents indicated that discrimination occurs in their jobs regularly, and most indicated that it has long-term effects on their motivation and commitment to their employer. More than a quarter of those surveyed specifically indicated that this discrimination was not only common, but unmanageable and hugely impactful.
Perhaps most importantly, the discriminatory behavior leads to feelings of frustration, depression, helplessness, and stress on the job. The helplessness is of particular concern, as 60 percent of victims indicated that they did not feel they had any control over the incidents, nor could they prevent them from happening again in the future.
Common Themes
The study was conducted by VitalSmarts, a leadership training company, and also examined common themes associated with the discrimination described by employees. Some of those themes revealed include:
Employees afraid to be themselves;

Concerns over discussing their private lives, such as their children or spouse;

Feeling that they were viewed with a lack of credibility, and overlooked for projects and promotions;

Employees feeling exposed to supervisors making racist, sexist, or otherwise inappropriate remarks, sometimes outside of the workplace at work-related functions, such as happy hours; and

Feeling unfairly punished compared to other employees; feeling that traits rewarded in other employees were discouraged in them.
Most importantly, each subject experienced incidents that led to them feeling discounted or disadvantaged due to who they were, based on their age, gender, race, national origin, religion, physical or mental disability, pregnancy, medical condition, sexual orientation, and/or marital status.
Confronting Discrimination in the Workplace
The study also made suggestions as to how one might confront this discrimination in the workplace, including:
Focusing on a larger pattern rather than one incident: keeping track of various incidents, noting patterns and how they impact working relationships can sometimes help employees make the statement that a given behavior is an issue; and

As you discuss the issue, work on avoiding claims which might make the other person feel attacked, instead focusing on the facts of what's happened and what needs to change.
Speaking With an Employment Discrimination Lawyer
There are instances of discrimination in the workplace that simply cannot be properly handled by taking up the issue with the individual responsible or their supervisor. There will be times when speaking an experienced employment discrimination attorney is the best way to ensure that inappropriate behavior like this gets fixed.
With over 20 years of experience helping clients in Fort Lauderdale and surrounding areas address employment discrimination, Robert S. Norell can help. Our law office has dealt with all forms of discrimination; discrimination based on age, gender, disability, religion, race, national origin, pregnancy, and more. Contact us today to find out how we can help you move forward.
Resource:
prnewswire.com/news-releases/discrimination-at-work-prevalent-yet-subtle-workplace-bias-erodes-productivity-and-engagement-300426635.html