Important Upcoming Employment Law Discrimination & Whistleblower Cases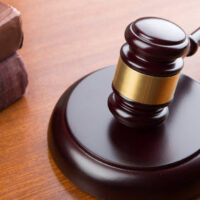 Two important cases concerning employment discrimination and the protection of whistleblowers will soon be heard by the U.S. Court of Appeals for the Second Circuit and the Supreme Court, and will be important to watch. They include the following:
Zarda V. Altitude Express: Sexual Discrimination
The U.S. Court of Appeals is conducting an en banc review of the case, which involves a skydiver who claims that he was fired after disclosing his sexual orientation to a customer. On appeal, the employee has specifically asked the court to reconsider its interpretation of Title VII in order hold that its prohibition on discrimination based on "sex" includes discrimination based on "sexual orientation."
The Equal Employment Opportunity Commission recently filed an amicus brief requested by the court in the sexual orientation employment discrimination case, taking the position that Title VII of the Civil Rights Act prohibits sexual orientation discrimination for several reasons:
It is discrimination entirely based on sex, where you are treating one individual differently than you would another entirely due to their relationship status;

It is discrimination entirely based on the individual associating with the same sex; and

Sexual discrimination itself blatantly violates Title VII because it is gender stereotyping.
Digital Realty Trust Inc. v. Somers: Whistleblower Split
The whistleblower case that will come before the Supreme Court involves an executive who was allegedly fired after internally complaining about alleged misconduct. Now the company that fired him is arguing that he is not entitled to whistleblower protections under the law because he made his report internally instead of directly to the Securities and Exchange Commission.
The case will set precedent regarding the scope of whistleblower protections under the Dodd-Frank Wall Street Reform & Consumer Protection Act. In 2010 when it was passed, the Act expanded whistleblower protections by adding a provision to the Securities Exchange Act of 1934 which encouraged whistle blowing. At issue in the case, however, is whether a corporate employee who complains about an employer's violation of securities law to a supervisor within the company (instead of directly to the Securities and Exchange Commission) is defined as a "whistleblower" within the intent of the law. To date, both the Second and Fifth Circuits have split on this issue, with the Ninth Circuit recently joining the Second in deciding that it does cover employees who report these violations internally.
Attorney Protecting Civil Rights in the Workplace
These cases are extremely significant. It isn't right for anyone to be fired simply because of who they are. These courts will now determine whether courts interpret civil rights law narrowly and whether individuals' rights are protected as a result.
If you feel that your civil rights have been violated or you've been retaliated against due to whistleblowing, contact Florida whistleblower employment attorney Robert Norell today for a free case evaluation regarding your rights.
Resources:
law360.com/articles/939355/the-stakes-in-high-court-s-dodd-frank-whistleblower-case
congress.gov/bill/111th-congress/house-bill/4173/text