How to Protect Yourself from Age Discrimination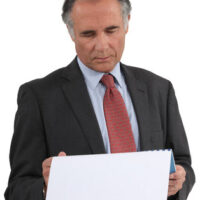 What does age discrimination look like in today's workplace? The federal Age Discrimination in Employment Act aims to protect those who are 40 or older from being discriminated against in hiring and/or employment actions, but given that many senior positions already belong to those who are 40 or older, just what kind of age discrimination actually takes place in the workplace?
In fact, age discrimination against those who are 40 or older does tend to occur during hiring, promotions, or layoffs, where employers may be looking to replace older employees with younger workers that they can pay less.
However, it may not be as obvious as this; for example, it may involve attaching certain 'technical' requirements onto job positions, for example, where only a younger generation just getting out of college could realistically meet those new requirements. And, similarly, employers may institute new criteria or policies without intending to favor a particular age group, but the criteria or policy ends up having an age discriminatory effect, which is also cause for concern.
The Law
There several laws protecting employees from age discrimination:
The Age Discrimination Act: which applies to all ages and prohibits discrimination on the basis of age in programs and activities receiving federal assistance;
The Age Discrimination in Employment Act (ADEA): which protects applicants and employees 40 years of age and older from discrimination on the basis of age in hiring, discharges, promotion, compensation, or terms, conditions, and privileges of employment; and
The Older Worker Benefit Protection Act (OWBPA): which amended ADEA to safeguard employee benefits from age discrimination, including retirement plans, pensions, insurance plans, etc. During layoffs, the OWBPA also requires employers to add certain disclosures to severance agreements when an older worker is being displaced (however, it is important to note that this does not tend to prevent the job from being eliminated altogether).

Because of how the laws are worded, layoffs are sometimes used to eliminate an older workforce in an effort to avoid facing certain legal consequences.
Protect Yourself
According to some experts, the biggest 'threat' to older workers is "failing to stay relevant in a changing workforce." In this sense, constantly developing new skills and/or taking on new tasks can help employees stay relevant in their field in the event of layoffs. This can be the case if you have been at a company doing the same thing for, say, the last 25 years; if the company can hire someone with only five years of experience for much less pay, they are often willing to make that tradeoff.
If you've been discriminated against
You should not be treated less favorably with regards to a job simply because of your age. If you live in Florida and you've been discriminated against due to your age, contact our Florida age discrimination employment attorneys at the office of Robert Norell today for a free case evaluation regarding your rights.
Resources:
richmond.com/business/learning-center/labor-law-age-discrimination-in-the-workplace/article_eed1f0aa-8c55-5bfa-9450-9724a469ecfb.html
eeoc.gov/eeoc/history/35th/thelaw/owbpa.html