Florida Labor Complaint Moves Forward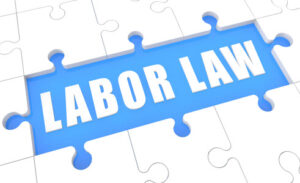 In September, the Public Employees Relation Commission (PERC) ruled that a complaint filed by Gulf District School officials via the Gulf County Education Association (GCEA) alleging unfair labor practices can move forward. Specifically, PERC found that there was enough evidence such that a factual decision could be made to address whether or not there was a clear violation of labor laws.
Specifically, the complaint filed by GCEA alleges that the district and Superintendent Jim Norton interfered with the teachers union and overstepped their authority in their dealings with Florida's Best and Brightest, a state teacher scholarship program that awards teachers bonuses of more than $6,000 to teachers rated highly-effective with high school ACT or SAT scores that were in the 80th percentile. The next steps will involve an evidentiary hearing before an administrative judge.
Mired in Controversy
The contentions involved here go beyond standard labor law issues in Florida – i.e. discrimination based on disability, gender, religion, etc. Specifically, the union is alleging the following took place:
Meetings behind closed doors, which included a teacher who received the bonus and addressed requests not to pursue or publicly acknowledge how the district handled the Best and Brightest program;
Bullying, which lead to the union seeking a cease-and-desist order against Norton; and
Threats against individual teachers regarding personal and/or professional history.
Veteran teachers also complained that they may not have access to the results of college entrance exams and, regardless, there is no rationale for including these types of results when assessing teacher effectiveness. Although, under the program, individual teachers were supposed to apply for the bonuses, in fact the district submitted applications for the grant funds without the ACT or SAT results.
In addition, many teachers who did not receive the bonus complained that the teacher evaluation rubric was biased. Out of the 24 or so teachers who received the bonus, an overwhelming majority were from one school only—Port St. Joe Jr. /Sr. High School.
There is now considerable controversy concerning what should be done with the funds; i.e. should the money be returned, and if so, how, as Norton has stated that he would not ask those teachers who were awarded the bonus to return the money, and the Florida Department of Education has notified the district that it cannot use general funds to pay the money back.
However, in moving forward, it appears that the Gulf County School Board has already agreed to expand the criteria for who can apply for the bonus and make these new criteria regarding eligibility clear.
Contact an Experienced Florida Labor Law Attorney Today
If you and/or others that you work with have been discriminated against or otherwise suffered from a labor-related violation, you should speak with experienced labor law attorney Robert Norell right away. Our firm focuses on Florida employment law; contact us today.
Resource:
http://www.starfl.com/news/20160922/labor-complaint-moves-ahead